Looking for a Great Holiday Gift Idea? Give Your Family a Fire Safety Plan
11/16/2016 (Permalink)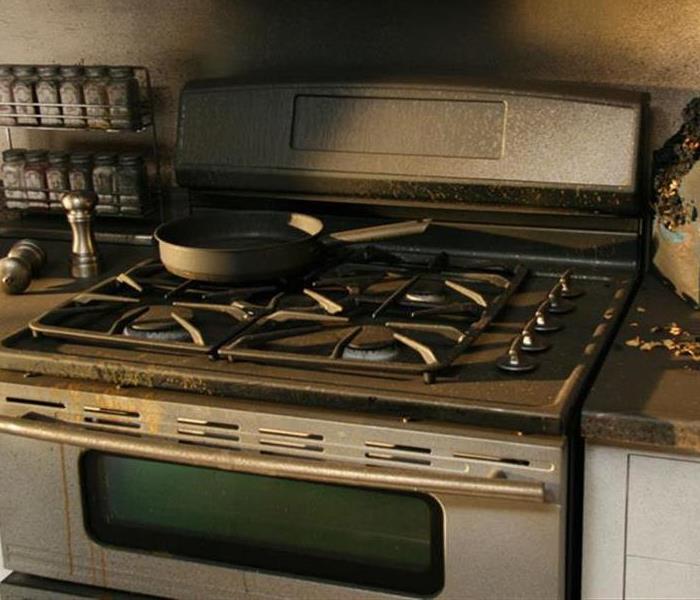 "Each year, statistics show the incidence of home cooking and candle fires peaks during the holiday season."
SERVPRO® of the Andovers is a restoration specialist that highlights the difference between fire prevention planning with fire safety planning.
The holidays are approaching and many families are finalizing plans for elaborate meals, get-togethers with friends, and decorating with festive lights. Amidst all this planning, SERVPRO® of The Andovers reminds homeowners that they may be overlooking the most important plan they can make—a fire safety plan.
"Each year, statistics show the incidence of home cooking and candle fires peaks during the holiday season. This tends to focus homeowners on fire prevention precautions—and that's a good thing," said Gregg White, owner of SERVPRO® of The Andovers. "But to truly protect your family from the dangers of a home fire, at the holidays and throughout the year, you need to start with a fire safety plan. Developing a fire safety plan and practicing it regularly with your family is the most important step you can take to help prevent a house fire from turning into a devastating tragedy."
SERVPRO is a national leader and provider of fire and water cleanup and restoration services, and their disaster response professionals know from experience how devastating a home fire can be. They also know that when fire causes a loss of life, there is no "remediation" possible. This is why SERVPRO has teamed up with the American Red Cross by supporting the ARC Disaster Responder program, and in particular the Home Fire Preparedness Campaign. As a Disaster Responder, SERVPRO pledges dollars and support in advance to help the ARC develop and distribute educational materials and respond immediately when they are needed. encourages all -area homeowners to follow these fire safety guidelines, developed by the ARC through their Home Fire Preparedness Campaign, to help minimize injury or loss of life due to a residential fire.
Install the right number of smoke alarms . Test them once a month and replace the batteries at least once a year.
Teach children what smoke alarms sound like and what to do when they hear one.
Ensure that all household members know two ways to escape from every room of your home and know the family meeting spot outside of your home.
Establish a family emergency communications plan and ensure all household members know who to contact if they cannot find one another.
Practice escaping from your home at least twice a year. Press the smoke alarm test button or yell "Fire" to alert everyone they must get out.
Make sure everyone knows how to call 9-1-1.
Teach household members to STOP, DROP and ROLL if their clothes should catch on fire.
"Fire prevention and fire safety planning are two very different things," said Gregg. "Fire prevention planning helps control or eliminate the causes of a fire. Fire safety planning helps prevent injury and loss of life when a fire does break out. To protect your family and your property, you need both."
For more fire prevention and fire safety tips and information about fire and water damage restoration services, please visit our website. For more information on SERVPRO® of The Andovers, please contact Raeann Keeley-Pellerin at 978-475-1199 x33 or rpellerin@SERVPROoflawrence.com.
About SERVPRO® Founded in 1967, the SERVPRO® Franchise System is a leader and provider of fire and water cleanup and restoration services and mold mitigation and remediation. SERVPRO's professional services network of more than 1,700 individually owned and operated Franchises responds to property damage emergencies ranging from small individual disasters to multi-million dollar large-loss events. Providing coverage in the United States and Canada, the SERVPRO® System has established relationships with major insurance companies and commercial clients, as well as individual homeowners.