Holidays in Your Andover or North Andover Home
12/13/2016 (Permalink)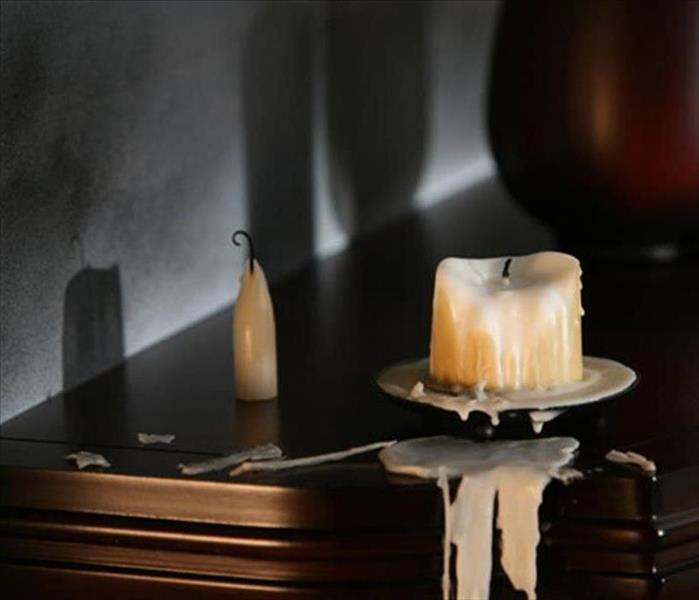 The holiday season is a time for gathering with friends and family to enjoy fellowship and quality time. Don't let a home fire ruin your plans.
The holiday season is here and that usually brings Christmas trees, candles, and many more decorations. As December is the peak point in the year where candle fires increase, SERVPRO of The Andovers wants to help with some ideas to keep you and your home safe.
Place Christmas trees, candles and other holiday decorations at least three feet away from heat sources like fireplaces, portable heaters, radiators, heat vents and candles.
Make sure that light strings and other holiday decorations are in good condition. Do not use anything with frayed electrical cords and always follow the manufacturer's instructions.
Always unplug tree and holiday lights before leaving the property or going to bed.
Never use lit candles to decorate a tree. Always extinguish candles before leaving the room or going to bed.
Use sturdy tree stands designed not to tip over. Keep curious pets and children away from Christmas trees
Keep anything that can catch on fire – pot holders, oven mitts, wooden utensils, paper or plastic bags, food packaging, and towels or curtains – away from your stove top.
Designate one person to walk around your property to ensure all candles and smoking materials are properly extinguished after customers leave.
When disaster does strike, SERVPRO of The Andovers is always here to help. Give us a call at 978-475-1199 with questions, or when you in need of service. No job is too big or too small.